Cruise pier upgraded
Prior to the summer cruise season, our main cruise pier "Storkaia" has been upgraded with new fenders.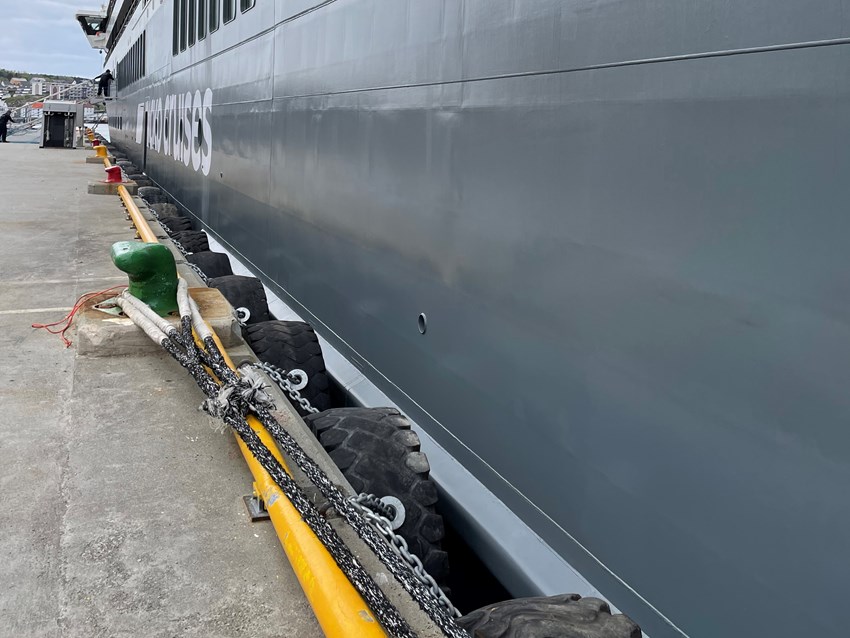 End of May, Nicko Cruises' "World Voyager" was the first cruise ship to make use of the new fenders.
The cruise pier at "Storkaia" can accommodate cruise ships up to 300 m in length, while "Devoldholmen" cruise pier handles ships up to 220 m. 
Both cruise quays are located in the heart of the town within easy reach of attractions, activities and shopping. Coaches can park easily on the quay, just a few steps away from the ship. The "must see" Atlantic Ocean Road is only a 30-minute drive away.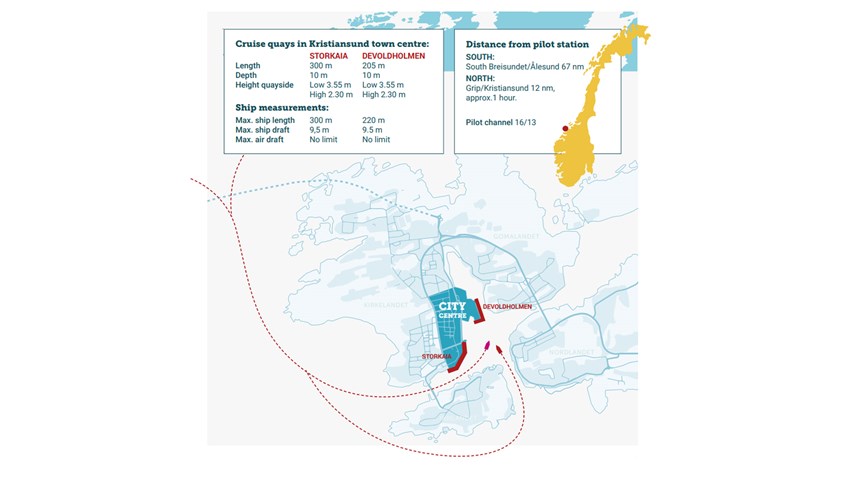 Mid September, the marketing company Cruise Norway will arrange a FAM trip in the northern fjord region.

Later this month, Port of Kristiansund and Visit Northwest will be attending Seatrade Cruise Global in Miami. Let us know if you will be there as well!

Since last autumn, cruise ports and destination companies in Møre og Romsdal county have collaborated to contribute to a more sustainable cruise industry.