FAM trip will visit Kristiansund
Mid September, the marketing company Cruise Norway will arrange a FAM trip in the northern fjord region.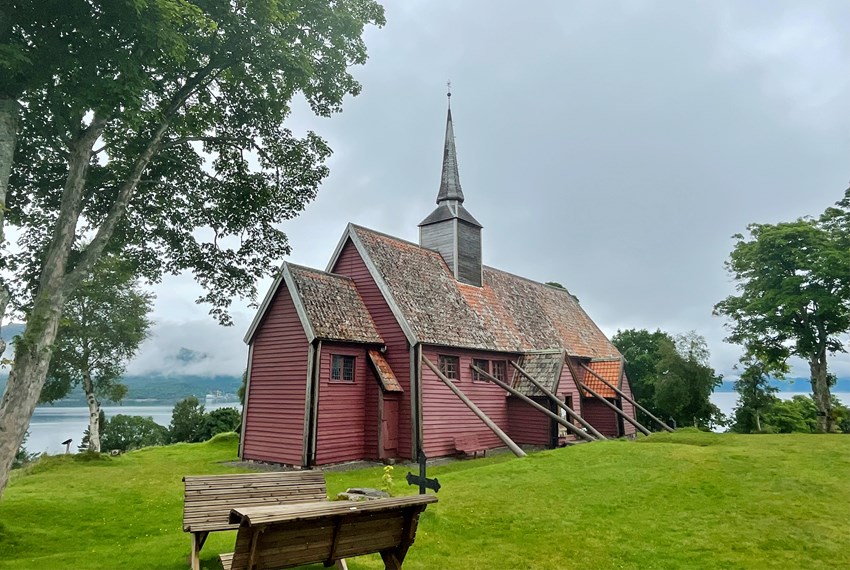 The small stave church at Kvernes is one of the highlights in our area, perfect to combine with a visit to the Atlantic Ocean Road. 
The tour starts in Trondheim and goes via Kristiansund, Molde/Åndalsnes, Geiranger and Skjolden to Ålesund.
We look forward to welcoming over 20 cruise line representatives and agents to our area. The visit to Kristiansund will include the town centre with attractions such as the harbour boat, the Clipfish Museum and the Shipbuilding Museum, and of course the "must-see" Atlantic Ocean Road and the unique Kvernes stave church.

Prior to the summer cruise season, our main cruise pier "Storkaia" has been upgraded with new fenders.

Later this month, Port of Kristiansund and Visit Northwest will be attending Seatrade Cruise Global in Miami. Let us know if you will be there as well!

Since last autumn, cruise ports and destination companies in Møre og Romsdal county have collaborated to contribute to a more sustainable cruise industry.