FAM trip will visit Kristiansund
Mid September, the marketing company Cruise Norway will arrange a FAM trip in the northern fjord region.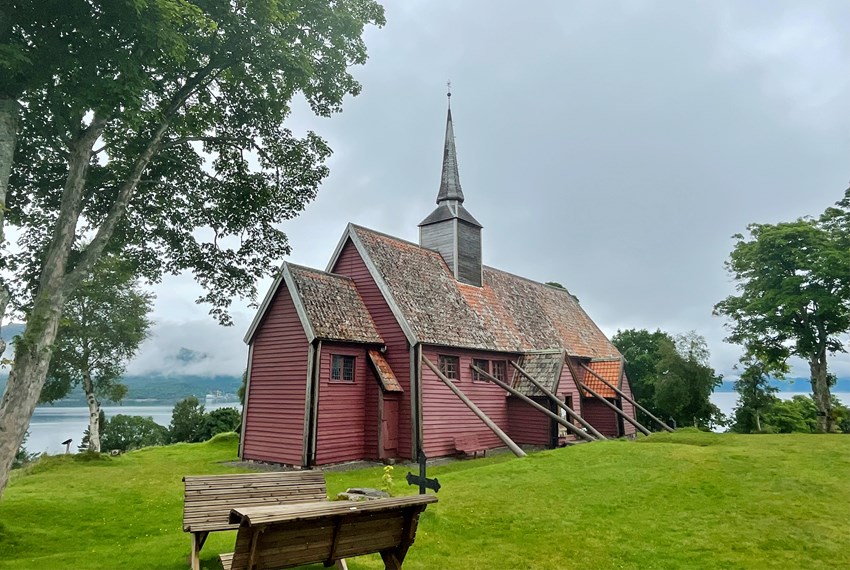 The small stave church at Kvernes is one of the highlights in our area, perfect to combine with a visit to the Atlantic Ocean Road. 
The tour starts in Trondheim and goes via Kristiansund, Molde/Åndalsnes, Geiranger and Skjolden to Ålesund.
We look forward to welcoming over 20 cruise line representatives and agents to our area. The visit to Kristiansund will include the town centre with attractions such as the harbour boat, the Clipfish Museum and the Shipbuilding Museum, and of course the "must-see" Atlantic Ocean Road and the unique Kvernes stave church.

The stone steps up the Mount Kvernberget in Kristiansund are now finalized. Panoramic views awaits you at the top! 

In September, we hosted a group of 20 cruise line representatives during the Cruise Norway FAM trip in the northern fjord region. 

Strømsholmen Sea Sport Centre is located at the Atlantic Ocean Road. In addition to seal safari and diving, they now offer ocean safari with RIB boats.