Let's meet in Miami
Later this month, Port of Kristiansund and Visit Northwest will be attending Seatrade Cruise Global in Miami. Let us know if you will be there as well!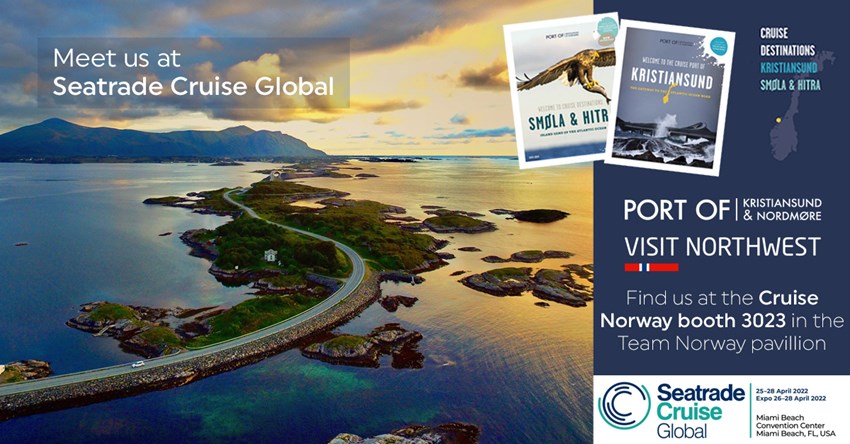 Please don't hesitate to contact us if you want to schedule a meeting to discuss opportunities in our region, or drop by our booth for a chat. You will find us at the Cruise Norway booth 3023 in the Team Norway pavillion. We hope to see you there!  


Since last autumn, cruise ports and destination companies in Møre og Romsdal county have collaborated to contribute to a more sustainable cruise industry.

Last October we invited cruise lines representatives to a digital roundtable meeting to explore new opportunities to help create a cruise tourism with a small footprint. Join us in a follow-up meeting February 16th from 16:30 to 17:30 CET.

Step it up! Mount Kvernberget is a small and popular mountain only a 15-minute drive from the cruise pier in Kristiansund. A brand new and sustainable stone path makes it both easier and safer to reach the top.